You can rely on our counselors
and our Value Based Counseling.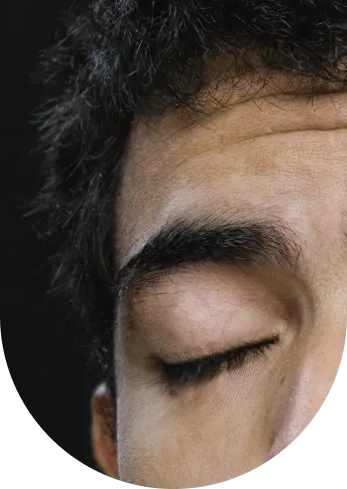 Our counselors are trained psychologists and are certified in Value Based Counseling. Our team is characterised by respect, empathy, support and an equal footing.
When talking about yourself, it's important to do so in your own language. Only then can you truly express yourself. With our counselors, you can be sure of being understood, because they speak a variety of languages and are aware of cultural differences.
Our team speak German, English, French, Italian, Spanish, Portuguese, Greek, Arabic, Dari/Farsi, Turkish, Hindi and Russian.
Provided by specialists
"Understanding yourself and others better creates self-confidence and the confidence to be able to change and influence things when necessary."
CHRISTINA ZIMMERMANN
"I like to accompany people in challenging situations and talk to them at eye level to find solutions that suit them here and now. Together we take a journey to your own sources of strength – for your zest for life."
DOROTHEE WILHELM
"I am very happy that I can use and take all my professional experiences to new fields, with a new focus and in an international context, to fields that are generally important but even more so in present times."
LOTHAR DUNKEL
"The present moment is the only moment in which we can learn, heal, grow and initiate change."
MAGDALENA BÖHM
"In our sessions I support you in a curious and empathetic manner in order to get you to know and appreciate yourself and others better as well as (re)discover your own potential and self-efficacy."
LISA VON BOROS
"For me it is important to support people to reconnect with their own inner strength. I am convinced that a talk, where you feel really understood, is the first step to a solution."
RIKE WIENS
"If we look at ourselves and our situation from a different angle and use our own resources to find a solution, it can improve our relationship with ourselves and with others. I am happy to accompany and support you in this process."
DUYGU ERKUS
"Every person has had periods in their life when they couldn't cope with difficulties. In such cases, one looks for a companion to trust, a confidant who understands him. I am happy to accompany the people who apply to me expertly with IPSO's VBC method and to find solutions together with respect to individual values."
IMAM-JONAS DOGESCH
"To change in the first step, we have to accept who we are and then step on the path of change, and try to identify ourselves with dysfunctional patterns and thoughts and negative feelings to find the solutions in order to get through the current difficult situation. "
EMAD AHMADI
"With experience and a focus on the individual, social and cultural values ​​of the clients, I accompany them on the way to understanding their problems and finding a suitable solution."
FATEMEH HOSSEINI
"I love accompanying people in difficult situations and searching with them on an equal footing for solutions that suit them and help them regain the leadership to manage their lives in an effective and productive way, here and now."
AHMAD AL SEIJARI
"Getting to know ourselves and our desires better can bring about significant and meaningful changes in our lives. In this regard, I support and strengthen my clients."
GEORGIA KOUTSOURADI
"I will be glad to support you at a difficult stage in your life! During the conversation, I will help you restore clarity of thoughts, connect to your own resources, find calmness and determination."
ALEXEY TONKIKH
"What excites me about my work is the opportunity that the people I meet offer me of a unique relational experience, where I can witness their innate ability to know and rediscover themselves as unique and true connoisseurs of themselves. Through a careful structured dialogue, but genuinely human and empathetic, a pleasant synergy is often created, where I am a humble spectator of the wonderful potential that they hold."
STEFANO MARCUCCI
"After many years of working in a multicultural context, this approach seems to me to be a form of achievement: without hierarchical relationship, considering the values ​​that formed us and pragmatic enough to return to simple things: the quality of our daily life – so to say, getting back to basics, that's what I particularly like."
ISABELLE AZOULAY
"Counselling is beautiful process to strengthen a person from inside and feel good about life . As it gives an empathetic environment to reflect and understand about problems in life and find solution that does the inner work to influence one's life again."
YUKTA SINGH
"I understand psychological counseling as a powerful collaborative process that can help clients to deal with a variety of challenges, providing a renewed sense of hope and self-efficacy."
PEDRO CARAPETO
"The need to be understood is an important basic human need. We encounter this in conversation free of prejudices and judgments. This understanding is often perceived as unique and gives our clients the power to make a difference and control their lives again."
MASOUD SARDABI
Our success stories
"I was told I am a man and therefore have to do things right. But now I learned I don`t need to be perfect – I just need to be good enough for myself."
MY SEVEN STEPS CLIENT
"Being able to see things from a diffrent perspective took me to a different life."
MY SEVEN STEPS CLIENT
"Only if I can develop love and compassion for others, I can excpect love and compassion from others."
MY SEVEN STEPS CLIENT
"I know the meaning of happiness, not because everything is good, but because I can see something good in everything."
MY SEVEN STEPS CLIENT
"A problem starts with the question ´why is it?´ and ends with the question ´how can I solve it´?"
MY SEVEN STEPS CLIENT
"No matter how strong and smart you are, sometimes you need just someone to be there, to help you to get to know yourself better."
MY SEVEN STEPS CLIENT
"Don´t ask yourself ´Why did it happen to me?´, but rather: ´What can I do to develop a good life now´."
MY SEVEN STEPS CLIENT
"I could never believe how changing small things has an impact on the big things in my life."
MY SEVEN STEPS CLIENT
"Sharing my problems connected me to who I really am, to my own values."
MY SEVEN STEPS CLIENT
"The safe space that I experienced here was like a colorful garden with a mirror, reflecting what I really needed to see and realize."
MY SEVEN STEPS CLIENT
"I choose to consider myself a survivor, not a victim. But without empathy it would not be easy for me."
MY SEVEN STEPS CLIENT
"I used to think I know myself, and now I realized I still have a lot to learn about me."
MY SEVEN STEPS CLIENT
"My life doesn´t get better by chance, it gets better when I take it in my hands."
MY SEVEN STEPS CLIENT
"Beginning a new life doesn´t mean erasing my past, but acknowledging it and learning from it in order to have a better life in the present."
MY SEVEN STEPS CLIENT
"I need to get in touch with my inner self in order to be able to get in touch with others."
MY SEVEN STEPS CLIENT
"I always considered myself helpless because I was not able to change anything in the world around me. Today I realize that change starts from within me."
MY SEVEN STEPS CLIENT
"When I face difficult times, I need to remember that challenges are not sent to destroy me. They are sent to strenghten me."
MY SEVEN STEPS CLIENT
"Not all storms come to disrupt my life, some came to clear my path."
MY SEVEN STEPS CLIENT
"My past is like a teacher to me- teaching me to be resilient and making me to the person I am today."
MY SEVEN STEPS CLIENT
"The values of my culture and society have shaped my feelings and perception without asking me if I would want that. But it is my choice to become conscious of it. "
MY SEVEN STEPS CLIENT
"Winners are not those who never fail. But those who never quit."
MY SEVEN STEPS CLIENT
"Life felt as if I am in a raging storm in the middle of the sea. Talking here helped to open my eyes to see the shore, be in control and sail my boat."
MY SEVEN STEPS CLIENT
"I am now able to see again a wide horizon. Before I was in a tunnel, blind to evertything that was outside."
MY SEVEN STEPS CLIENT
"My current situation is not my final destination. It is a step along my path."
MY SEVEN STEPS CLIENT
Meet our counselors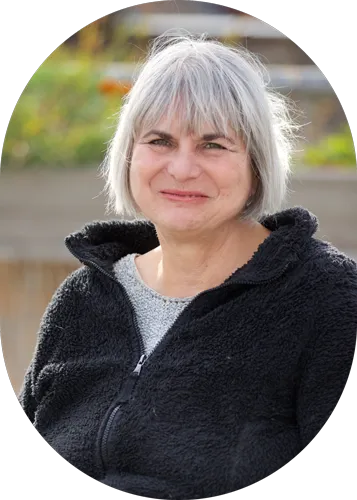 DOROTHEE WILHELM
PSYCHOLOGIST
Deutsch
Sie besitzt langjährige Erfahrung mit verschiedenen psychologischen Psychotherapieformen wie CBT, Traumatherapie, Gesprächstherapie und VBC sowie mit Auslandsmitarbeiter:innen von NGOs.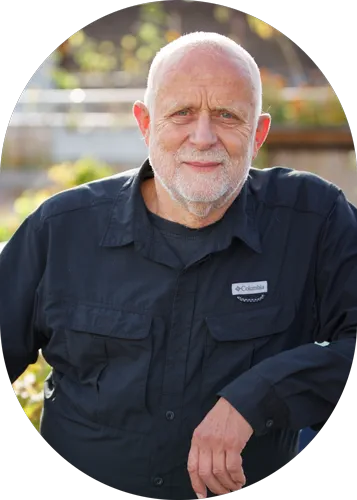 LOTHAR DUNKEL
PSYCHOLOGIST
Deutsch, Englisch
Lothar Dunkel is a psychologist and psychotherapist. After his initial professional years in Canada he was head of the center of school psychology for the city of Münster for 27 years and is presently engaged in a crisis intervention centre and in teaching and supervisory work with ipso.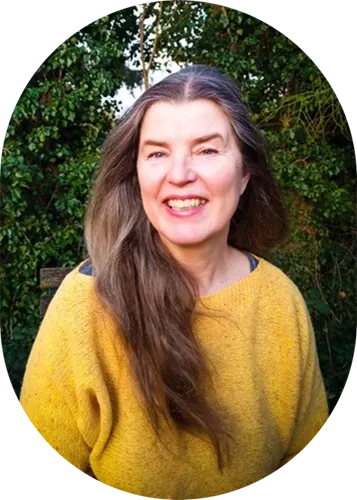 CHRISTINA ZIMMERMANN
PSYCHOLOGIST
Deutsch
Ihre Arbeits- und Interessenschwerpunkte sind die Regulation von Emotionen, Stärkung von sozialer Kompetenz und Körperbewusstsein. Langjährige Erfahrungen in freier Praxis und im klinischen Zusammenhang.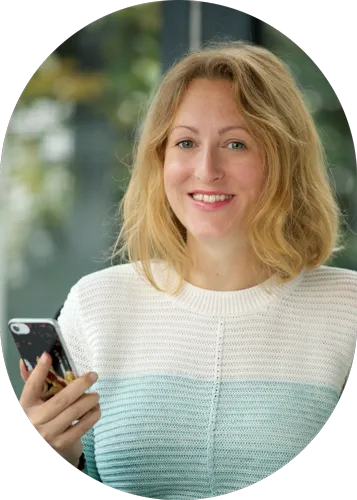 MAGDALENA BÖHM
PSYCHOLOGIST
Deutsch, Englisch
Magdalena Böhm is a Psychologist M.Sc. and Mindfulness- / MBSR Trainer. She supports people of all walks of life through methods based on positive psychology, health psychology and mindfulness-based approaches.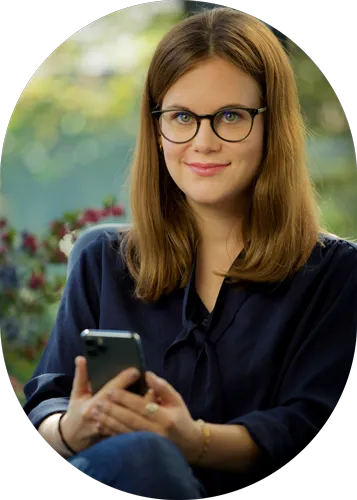 LISA VON BOROS
PSYCHOLOGIST
Deutsch, Englisch
Lisa von Boros is a Psychologist M.Sc. and systemic Counsellor. Her main emphasis so far is on psychosocial counselling and therapy in professional rehabilitation as well as in health psychology.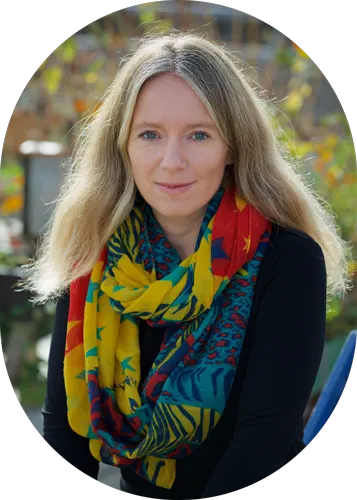 RIKE WIENS
PSYCHOLOGIST
Deutsch, Englisch
Rike Wiens is psychologist, systemic family therapist, traumatherapist and mediator. In the last 13 years she worked with different NGO's supporting refugees, e.g. in Egypt, as well as in projects for women and children in Berlin. She works as trainer and supervisor for Ipso.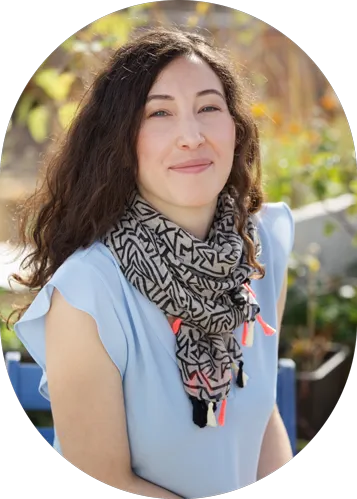 DUYGU ERKUS
PSYCHOLOGIST
Türkisch
Duygu Erkuş psikolog ve psikososyal danışmandır. Psikososyal alanda; psikoz kliniğinde, psikosomatik tıp kliniğinde ve şiddete uğramış kadınlara hizmet veren terapötik bir sığınma evinde deneyimler edinmiştir.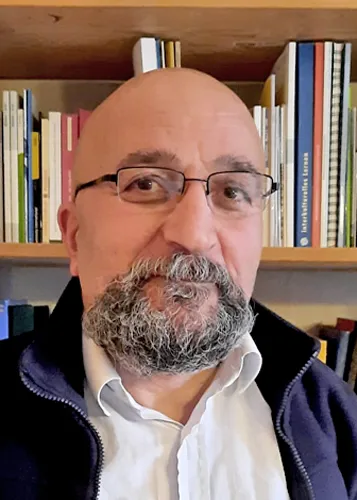 IMAM-JONAS DOGESCH
PSYCHOLOGIST
Türkisch
Imam-Jonas Dogesch Türkiye'de doğdu. Almanya'da yıllardır sosyal çalışan olarak göçmen ve ilticacılarla çalışıyor. İki sene önce IPSO'nun Value Based Counseling (VBC) eğitimini başarı ile alarak Psikososyal Danışmanlık hizmetleri vermeye başladı.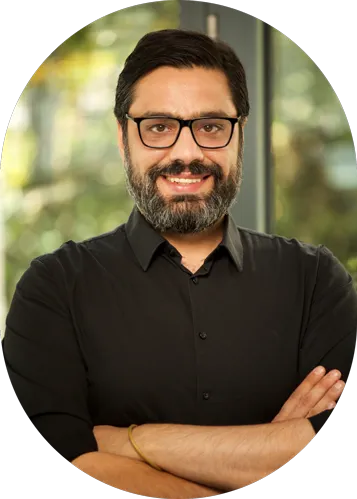 EMAD AHMADI
PSYCHOLOGIST
FARSI
فارغ‌التحصیل دوره دکتری رشته روان‌شناسی تربیتی در حوزه انطباق فرهنگی مداخلات روان‌شناختی از دانشگاه فریدریش شیلر ینا آلمان هستم و در ایران دوره درمان شناختی رفتاری را گذرانده‌ام. هم‌اکنون به عنوان مشاور با رویکرد VBC مشغول کار هستم و در کنارش در بیمارستان و دانشگاه ینا مشغول تدریس و انجام تحقیقات در حوزه سلامت و ادغام فرهنگی مهاجرین هستم.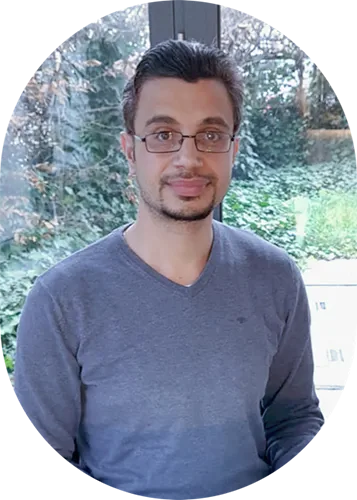 AHMAD AL SEIJARI
PSYCHOLOGIST
ARABISCH
لديه إجازة في الارشاد النفسي من جامعة حلب في سوريا ، خبرة كبيرة في دعم الأشخاص في مناطق النزاع والصراعات والأشخاص ذوي الاحتياجات الخاصة (ذوي الهمم العالية) ، مشرف و إستشاري نفسي إجتماعي في الارشاد النفسي القائم على القيم (VBC).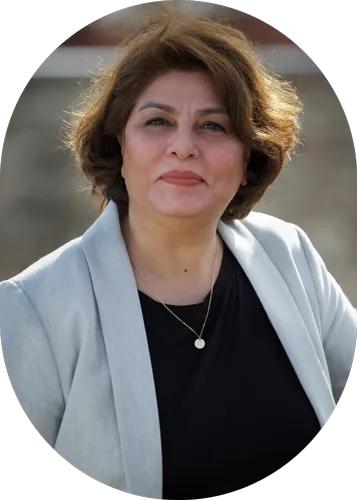 FATEMEH HOSSEINI
PSYCHOLOGIST
FARSI
فاطمه حسینی دارای دکترای روانشناسی ورزشی از دانشگاه هومبولت برلین، دوره های تخصصی متعددی را در زمینه ذهن آگاهی و مشاوره گذرانده ، بیش از 25 سال مدرس دانشگاه بوده و رساله های زیادی را راهنمایی و مشاوره کرده است. در حال حاضر به عنوان مشاور روانی اجتماعی در ایپسو مشغول به کار است.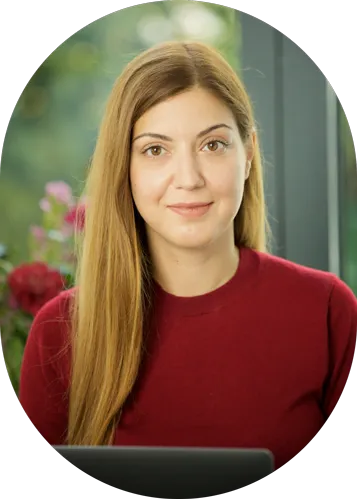 GEORGIA KOUTSOURADI
PSYCHOLOGIST
GRIECHISCH
Η Γεωργία Κουτσουραδή έχει ολοκληρώσει σπουδές ψυχολογίας στο Πάντειο Πανεπιστήμιο Αθηνών και μεταπτυχιακές σπουδές ειδίκευσης στην Προαγωγή και Αγωγή Υγείας στην Ιατρική Σχολή του Εθνικού και Καποδιστριακού Πανεπιστημίου Αθηνών. Έχει πολυετή εμπειρία ως ψυχολόγος από την εργασία της στην Ελλάδα σε διάφορους φορείς και έχει εκπαιδευτεί στη βραχεία ψυχοδυναμική παρέμβαση Value Based Counseling (VBC).
ALEXEY TONKIKH
PSYCHOLOGIST
RUSSISCH
Алексей Тонких – психолог-консультант, работающий с беженцами и русскоязычными мигрантами с помощью разговорной и краткосрочной психотерапии. В настоящее время проходит обучение на системного семейного психотерапевта.
STEFANO MARCUCCI
PSYCHOLOGIST
ITALIENISCH
Psicologo con indirizzo clinico. Specializzato in Psicologia Sociale e Culturale. Counselor certificato, Supervisore e Trainer per IPSO Empathy International.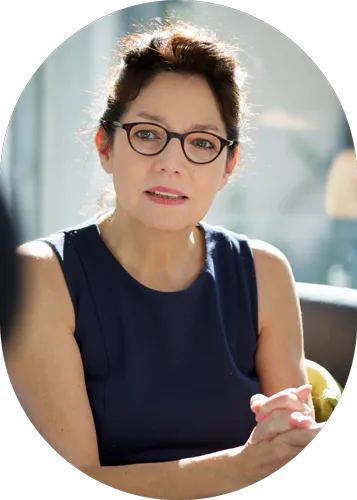 ISABELLE AZOULAY
Integrative Psychotherapeutin
DEUTSCH, FRANZÖSISCH
Wissenschaftliche Arbeiten zu "Schmerz im Kulturbereich" und Gewaltphantasien – Seit 10 Jahren Begleitung von Personen mit Suchtverhalten – Schulungen und Supervision bei IPSO (internationale NGO).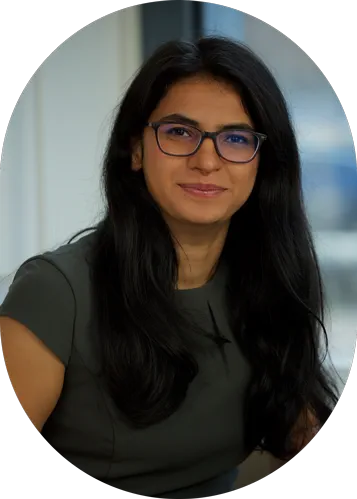 YUKTA SINGH
PSYCHOLOGIST
Hindi, Englisch
Yukta is a psychologist and her studies had clinical focus. She works with people of different cultural backgrounds and countries through value based counselling.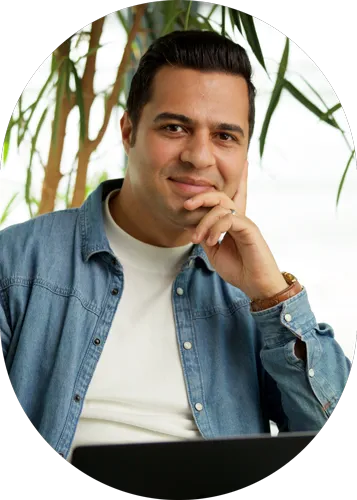 MASOUD SARDABI
PSYCHOLOGIST
Dari/Farsi, Englisch
I am Masoud Serdabi. M.Sc. in Psychology with a history of working in the field of individual counseling and couple therapy with a CBT approach. Trained in the field of addiction, sex therapy, learning disorders and parenting. For more than 6 years, I have been working as a psychology consultant and supervisor with the VBC approach in this series.
PEDRO CARAPETO
PSYCHOLOGIST
Portugiesisch
Pedro é português e Counselor Psicológico. Tem um Mestrado em Psicologia Clinica e da Saúde. Na sua prática clínica integra metodologias de diferentes áreas, desde Terapia Cognitiva Comportamentol, Teoria da Vinculação até Estudos Queer e Feministas.
Take advantage of our offer.
Most frequent questions